QTX Heavy Duty Lighting Stand With Winch & T-Bar (180.543)
£93.75
Please allow 15 days for delivery of this item
Email when stock is available?
HEAVY DUTY LIGHTING STAND WITH WINCH & T-BAR
Adjustable heavy duty solid metal lighting stand on a foldable tripod with winch mechanism and T-bar. This light stand feels solid and the tripod has a big spread at the bottom for extra stability.
•Minimum height 1.5m
•Fits 35mmØ Top Hat
SPECS
Height 1.5 – 3.0m
Max. weight load 50kg
Width : T-Bar 1.2m
Dimensions : Collapsed 1500 x 100 x 150mm
Weight 12kg
Total Sounds
Unit C5, Weldale Street,
Reading,
Berkshire,
RG17BX
Telephone: 01189 510050
Email: [email protected]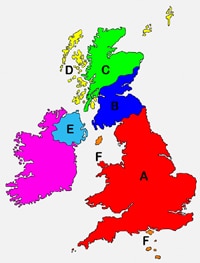 All goods purchased online will be delivered the next working day between 9am & 5pm orders must be confirmed by 2.30pm for 24hr delivery. Orders after that time will be processed the next working day for 24hr delivery. Orders that total over £100 delivery is free of charge. Orders below £100 delivery charge is only £6.99
All prices include VAT
This applies to UK mainland only orders only.
A+B: Uk Mainland, Free on delivery over £100
A-F: Saturday delivery option + £15.00 surcharge
C+D: Scottish Highlands and Islands + £10.00 surcharge
F: Isle of man and Isle of White + £15.00 surcharge
E: Northern Ireland + £15 surcharge
G: Europe + £30 surcharge