Soundlab G001DA Compact Adjustable Laptop Stand with Carry Case
£22.99
Out of stock
Email when stock is available?
Description
This portable, height adjustable, flat Laptop Stand, complete with free carry case, is designed to sit on a desk, table or other suitable flat surface. The Laptop Stand is ideal for DJs or Musicians and will safely hold laptops as well as some mixers, effects units or lighting consoles. The arms feature raised lips to prevent the laptop slipping forward and the stand can be assembled quickly and easily, with adjustable height settings for a perfect fit.
Specs
Adjustable Height for a Perfect Fit
Quick, Easy Assembly
Robust, yet Lightweight and Portable
Recommended for DJs and Musicians
Supplied with FREE Carry Case
Colour Black
Dimensions (mm) 370-470x300x300
Weight (kg) 1.83
Material Steel
Total Sounds
Unit C5, Weldale Street,
Reading,
Berkshire,
RG17BX
Telephone: 01189 510050
Email: [email protected]
Shipping & Delivery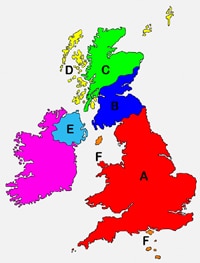 All goods purchased online will be delivered the next working day between 9am & 5pm orders must be confirmed by 2.30pm for 24hr delivery. Orders after that time will be processed the next working day for 24hr delivery. Orders that total over £100 delivery is free of charge. Orders below £100 delivery charge is only £6.99
All prices include VAT
This applies to UK mainland only orders only.
A+B: Uk Mainland, Free on delivery over £100
A-F: Saturday delivery option + £15.00 surcharge
C+D: Scottish Highlands and Islands + £10.00 surcharge
F: Isle of man and Isle of White + £15.00 surcharge
E: Northern Ireland + £15 surcharge
G: Europe + £30 surcharge