Welcome to the Total Sounds DJ Equipment Hire page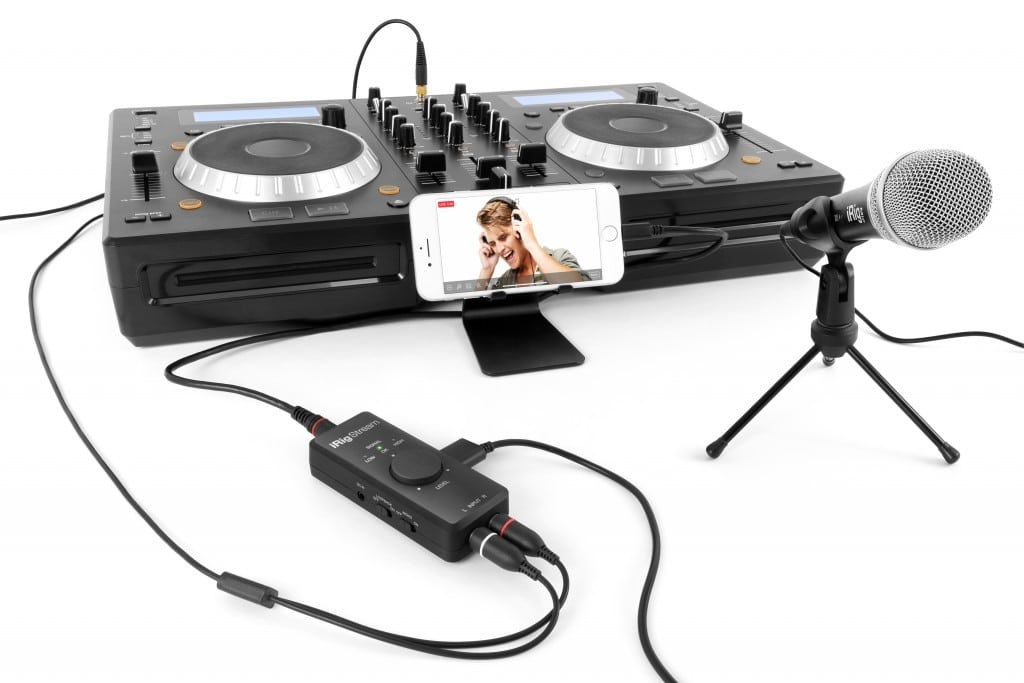 We offer a range of high quality products for hire ranging from PA Speakers, Stage / DJ lighting and CDJ / Mixer hire to simple Microphones and stands all our prices include VAT and are for 24hour Hire. For Saturday hire please collect from the store on the Friday at no extra cost. All weekend hires please drop off on the next available day the store is open. We offer a 10% discount on all lighting and sound packages that cost over £150.
For long term hire and bespoke packages please contact the store to discuss your requirements we update this page regularly so if there is something you require please contact us either via email or phone below. All our equipment is PAT tested for electrical safety two forms of ID are required including a Photo ID on collection alongside a deposit we also offer a local drop off and collection service please contact us for more details.
Get in touch now
Email: [email protected] Telephone: 01189 510 050
We look forward to seeing you in store.
| | |
| --- | --- |
| Chauvet Gig bar | £50 |
| Chauvet Gig Bar Move | £75 |
| Chauvet Gig Bar Move ILS | £100 |
| Laser world Pro 1600w RGB Laser | £50 |
| ADJ 100w UV Cob Cannon | £30 |
| ADJ Mirage Pak (6 battery up-lights with flight case) | £145 |
| ADJ Inno Spot Pro Moving head | £35 |
| ADJ Inno Scan HP | £30 |
| Chauvet Obsession HP Gobo flower | £30 |
| ADJ Mega Hex Par | £15 |
| AD Mega Tri Par | £10 |
| ADJ RGBA 150w Cob Cannon | £35 |
| Acme Imposibled | £25 |
| High Powered Smoke Machine 1500w | £25 |
| QTX Umbra Low Level Fog Machine | £45 |
| Hazer | £20 |
| Chauvet EZPar 64 Battery Par Can | £15 |
| Isolution Strobe | £15 |
| Equinox DJ Booth | £40 |
| Equinox Contour Screen | £25 |
| Novo Pro PS1xl Height Adjustable Podium | £20 |
| ADJ Galaxian Gem | £25 |
| Stagg RGBW Quad LED Batten | £20 |
| Chauvet Freedom Stick pack version 2 | £45 |
| Equinox Hallucination | £25 |
| Equinox Graphix | £25 |
| Chauvet Abyss 2 | £25 |
| ADJ Gobo Projector | £20 |
| Chauvet Slimbank Q18 ILS | £25 |
| Showtec – Hybrid One 160w LED Moving Head | £45 |
Chauvet  –  Freedom Stick x 4                                            £48
Chauvet  – Free Spot ILS moving head                            £50
| | |
| --- | --- |
| Dynacord VA418 Sound System up to 1000 People | £POA |
| 2 x EV ETX15SP 15″ High powered Active Subwoofer | £115 |
| 2 x HK Audio Linear 5 115FA | £75 |
| 2 x EV EKX12p Active speakers | £65 |
| 2 X EVZLX12BT 12″ Active Bluetooth Speakers | £55 |
| 2 x EV EKX-18SP Active bass bins | £115 |
| 2 x EV ZLX15BT 15″ Active Bluetooth Speakers | £65 |
| Pioneer DJM900NX2 DJ Mixer | £75 |
| QSC PLX2402  400w per channel Amplifier | £35 |
| 2 x Technics SL1210MK2 Direct drive turntables | £55 |
| 2 x EV EKX-15SP  Bass bins | £85 |
| Pioneer XDJ-R1 CD/USB/Controller Workstation | £65 |
| Pioneer DJM800 Mixer | £50 |
| 2 x Pioneer CDJ900 CD/USB/Recordbox Player | £90 |
| 2 x Pioneer CDJ2000 Nexus CD/USB/SD/Recordbox player | £125 |
| Pioneer DJM2000 DJ Mixer | £65 |
| Dynacord AXM112A Active stage monitor | £35 or £65 for 2 |
| 2 x Electro-Voice SX300E Speakers | £45 |
| Battery powered Portable PA System with Wireless headset | £30 |
| 2 x EV ELX200 10P 10″ Active speakers | £55 |
| Soundcraft MFI-20 PA Mixer | £45 |
| 2 x EV ELX200 12SP 12″ Active Bass bins | £65 |
| 2 x EV ZXA1 Active Speakers | £45 |
| 2 X EV ETX10P Active 10″ speakers | £75 |
| Pioneer XDJ-RX3 | £115 |
| Electro-Voice Everse8 Battery High powered speaker | £50 |
| Electro-Voice ND76s Microphone | £7.50 |
| Electro-Voice ND86 Microphone | £9 |
| Yamaha MG12xu Mixing desk | £35 |
| Citronic CSD8 mixing desk | £25 |
| 2 x Technics SL1210MK7 | £65 |
| Q-Audio QWM1950 Twin wireless mic set | £25 |
| Q-Audio QWM1950 Twin Headset Mic set | £25 |
| Pioneer DJM-A9 DJ Mixer | £100 |
Pioneer XDJ-XZ Standalone all in one                                       £145
2  x  Pioneer CDJ3000  Pro DJ Multiplayer                              £175
10% DISCOUNT ON ALL LIGHTING AND SOUND PACKAGES OVER £150
ALL PRICES INCLUDE VAT & FOR 24HR HIRE ONLY
FOR LONGER HIRE TERMS OR BESPOKE PACKAGES CONTACT THE STORE FOR MORE INFORMATION
ALL OUR HIRE EQUIPMENT HAS BEEN FULLY PAT TESTED FOR ELECTRICAL SAFETY
ID IS REQUIRED FOR ALL HIRE EQUIPMENT, ALSO A DEPOSIT IS REQUIRED