Ibiza Sound SLAP200 Dual DJ Laptop And Monitor Stand
£49.00
Please allow 15 days for delivery of this item
Email when stock is available?
Description
Special DJ stand that offers many adjustment options. The top plate is tiltable, height adjustable and can be rotated at 360 degree's
Ideal for musicians and DJ?s
Portable & easy to install
For laptops, CD players, mixers, etc.
Height 260-360mm
Top plate 240 x 240mm
Max. load 15kg
Total Sounds
Unit C5, Weldale Street,
Reading,
Berkshire,
RG17BX
Telephone: 01189 510050
Email: [email protected]
Shipping & Delivery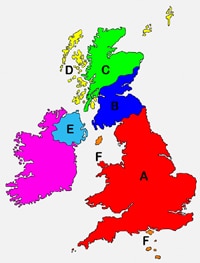 All goods purchased online will be delivered the next working day between 9am & 5pm orders must be confirmed by 2.30pm for 24hr delivery. Orders after that time will be processed the next working day for 24hr delivery. Orders that total over £100 delivery is free of charge. Orders below £100 delivery charge is only £6.99
All prices include VAT
This applies to UK mainland only orders only.
A+B: Uk Mainland, Free on delivery over £100
A-F: Saturday delivery option + £15.00 surcharge
C+D: Scottish Highlands and Islands + £10.00 surcharge
F: Isle of man and Isle of White + £15.00 surcharge
E: Northern Ireland + £15 surcharge
G: Europe + £30 surcharge