DAP Audio Heavy Duty Laptop Stand
£54.99
Please allow 15 days for delivery of this item
Email when stock is available?
Description
Heavy duty laptop stand
This laptop stand is ideal for digital Dj's. It is steady, lightweight and set-up in only 2 handlings. The feet can be placed under a mixer and your laptop is exact where you need it to be. When it's folded it is very compact and will fit easily in a backpack together with a laptop.
Features
• Foldable
• Compact
• Lightweight
Specs
Dimensions folded: 320 x 320 x 55 (WxDxH)
Upper plate: 220 x 230mm (WxD)
Baseplate: 170 x 260mm (WxD)
Height: 370mm (fixed)
Weight: 0.85Kg
Material: Aluminium
Total Sounds
Unit C5, Weldale Street,
Reading,
Berkshire,
RG17BX
Telephone: 01189 510050
Email: [email protected]
Shipping & Delivery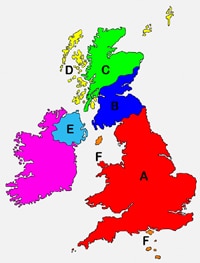 All goods purchased online will be delivered the next working day between 9am & 5pm orders must be confirmed by 2.30pm for 24hr delivery. Orders after that time will be processed the next working day for 24hr delivery. Orders that total over £100 delivery is free of charge. Orders below £100 delivery charge is only £6.99
All prices include VAT
This applies to UK mainland only orders only.
A+B: Uk Mainland, Free on delivery over £100
A-F: Saturday delivery option + £15.00 surcharge
C+D: Scottish Highlands and Islands + £10.00 surcharge
F: Isle of man and Isle of White + £15.00 surcharge
E: Northern Ireland + £15 surcharge
G: Europe + £30 surcharge