Citronic CEQ231 Dual 31 Band Graphic Equalizer
£129.00
The CEQ231 is a 19″ 2U rack mounted dual 31-band graphic equaliser, which allows the adjustment of labelled frequencies via the individual cut/boost faders. Up to 12dB of cut or boost for frequencies ranging from 20Hz to 20kHz for ultimate EQ control.
Features
Features
•2 x 31-band 1/3 octave ISO spacing
•RF filtered servo-balanced inputs
•Constant Q each band
•Bypass switch for EQ comparison
•Low-cut switch each channel
•Gain control each channel
•LED VU meters
•19″ rackmount 2U
Specs
Power supply 115/230Vac 50/60Hz – selectable (IEC)
Frequency response 20Hz – 20kHz
Input impedance : Balanced 40kohms
Input impedance : Unbalanced 20kohms
Output impedance : Bal/Unbal 330ohms
Channel separation >50dB
Signal to noise ratio >102dB
THD 0.005%
Dimensions 482 x 88 x 139mm
Weight 3.3kg
Total Sounds
Unit C5, Weldale Street,
Reading,
Berkshire,
RG17BX
Telephone: 01189 510050
Email: [email protected]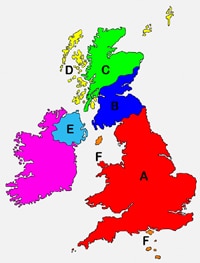 All goods purchased online will be delivered the next working day between 9am & 5pm orders must be confirmed by 2.30pm for 24hr delivery. Orders after that time will be processed the next working day for 24hr delivery. Orders that total over £100 delivery is free of charge. Orders below £100 delivery charge is only £6.99
All prices include VAT
This applies to UK mainland only orders only.
A+B: Uk Mainland, Free on delivery over £100
A-F: Saturday delivery option + £15.00 surcharge
C+D: Scottish Highlands and Islands + £10.00 surcharge
F: Isle of man and Isle of White + £15.00 surcharge
E: Northern Ireland + £15 surcharge
G: Europe + £30 surcharge
Related products
The CEQ215 is a 19″ rack mounted dual 15-band graphic equaliser, which allows the adjustment of labelled frequencies via the