View basket
"QTX Bubble Box Bubble Machine" has been added to your basket.
QTX UV Bubble Fluid 5 litre
£19.99
4 in stock
A high quality, water-based fluid, formulated to produce lightweight bubbles that glow in the presence of UV light. Suitable for use with all makes of bubble machine.



Conforms with REACH EC directive 91/155/EC

Contents may separate. Shake well before use.

Contains Sodium Laureth Sulfate. Causes skin irritation (H315) Causes serious eye damage (H318)


Safety advice • Wear protective gloves while handling and wash your hands afterwards. • In case of contact with skin, wash thoroughly with soap and water. Seek medical advice if skin irritation occurs. • In case of contact with eyes, remove any contact lenses, and carefully rinse the eye with water for several minutes. Seek medical advice if symptoms persist. • Remove and thoroughly wash any clothing that may be contaminated.


Total Sounds
Unit C5, Weldale Street,
Reading,
Berkshire,
RG17BX
Telephone: 01189 510050
Email: [email protected]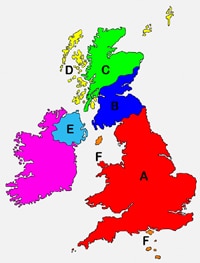 All goods purchased online will be delivered the next working day between 9am & 5pm orders must be confirmed by 2.30pm for 24hr delivery. Orders after that time will be processed the next working day for 24hr delivery. Orders that total over £100 delivery is free of charge. Orders below £100 delivery charge is only £6.99
All prices include VAT
This applies to UK mainland only orders only.
A+B: Uk Mainland, Free on delivery over £100
A-F: Saturday delivery option + £15.00 surcharge
C+D: Scottish Highlands and Islands + £10.00 surcharge
F: Isle of man and Isle of White + £15.00 surcharge
E: Northern Ireland + £15 surcharge
G: Europe + £30 surcharge