Proel RSM180 Microphone Stand
£17.99
10 in stock
Description
Microphone stand with boom, tripod nylon base. Available with matt black or chrome plated finish.
This line of microphone stands has turned out to be highly competitive since its introduction. Its success is to be found in the use of high-tech components at competitive prices, creative design and stability. The stands are made with accurately chosen materials, such as all nylon sliding joints and brass inserts granting long lasting high quality.
Specs
Base dimension: Ø 680 mm
Minimum height: 900 mm
Maximum height: 1500 mm
Weight: 2,2 kg
Available colors: Matt black – RSM180 / Chrome – RSM170
Boom length: 750 mm
Total Sounds
Unit C5, Weldale Street,
Reading,
Berkshire,
RG17BX
Telephone: 01189 510050
Email: [email protected]
Shipping & Delivery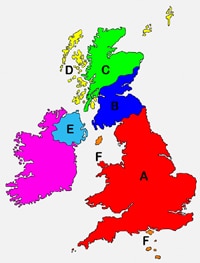 All goods purchased online will be delivered the next working day between 9am & 5pm orders must be confirmed by 2.30pm for 24hr delivery. Orders after that time will be processed the next working day for 24hr delivery. Orders that total over £100 delivery is free of charge. Orders below £100 delivery charge is only £6.99
All prices include VAT
This applies to UK mainland only orders only.
A+B: Uk Mainland, Free on delivery over £100
A-F: Saturday delivery option + £15.00 surcharge
C+D: Scottish Highlands and Islands + £10.00 surcharge
F: Isle of man and Isle of White + £15.00 surcharge
E: Northern Ireland + £15 surcharge
G: Europe + £30 surcharge