Pioneer XDJ-RX2
£1,529.00
1 in stock
Description
The XDJ-RX2 is an upgrade of the popular XDJ-RX, combined with features and traits from the flagship NXS2 series. The 2-deck, 2-channel all-in-one system delivers a professional DJ experience whether you connect it to rekordbox dj via your laptop or music stored on a USB device.
The XDJ-RX2 boasts a large, 7-inch touch screen with QWERTY search, plus features inherited from the CDJ-2000NXS2 and DJM-9000NXS2, including rotary selector, track filter, short cuts, Sound Colour FX and Beat FX. The 8 large, multi-coloured Performance Pads give you smooth control over Hot Cues, Beat Loop, Slip Loop and Beat Jump. Take your performance to the next level as you enjoy the ease and portability offered by an all-in-one solution.
The 7-inch, full-colour touch screen gives you a quick visual reference during mixes, including Wave Zoom for detail on track peaks and breakdowns. Browse with the QWERTY keyboard, large rotary selector, Needle Search, Track Filter and Short Cut features.
Perform precise, smooth mixes with EQs and channel faders that feature curves equivalent to those on the DJM-900NXS2 professional club mixer. Add creative flair with the Sound Colour FX and Beat FX, inherited from the flagship CDJ-2000NXS2 multi player.
Unleash your creativity with 8 large, multi-coloured tactile Performance Pads on each deck for instant access to professional performance features such as Hot Cues, Beat Loop, Slip Loop and Beat Jump (singular or continuous).
With the USB connection (Link Export), you can connect your laptop directly to the XDJ-RX2 and import your tracks to rekordbox. Play your prepared tracks without needing to export them to a USB device.
You get a rekordbox dj licence key bundled with the XDJ-RX2. Simply activate your licence key for our DJ software, connect the device and start DJing.
HDJX5BT Pro DJ Bluetooth Headphones with Swivel Ear RED
Move freely with the HDJ-X5BT over-ear DJ headphones featuring Bluetooth wireless technology. This version of our HDJ-X5 DJ headphones removes one more cable from your set-up without sacrificing HDJ-X series sound quality, making it easier for you to prepare tracks anywhere, anytime, unrestrained.
With advanced audio quality, you'll hear crisp, clear notes and deep, hearty bass tones whether you're on the street or in the booth. Match your headphones to your gear by choosing from 4 colours – gold with black details, metallic black, metallic red or gloss white. Soft and flexible yet durable enough for life on the road, simply fold up your HDJ-X5BT headphones to transport them easily and enjoy your music in comfort wherever you go.
Specs
Plays
AAC
MP3
WAV
AIFF
USB Storage Support
FAT
FAT32
HFS+
MIDI Control
Plug and Play
Auto Standby
Included DJ Software
rekordbox dj
Compatible DJ Software
rekordbox video
Width
728.2 mm
Height
108.4 mm
Depth
443.8 mm
Weight
9.1 kg
Frequency Range
20 – 20000 Hz
Distortion
< 0.003 % (USB)
Channels
2
Deck Control
2
Sound Color FX
Noise
Filter
Sweep
Dub Echo
Hot Cues
8 per deck
Slip Mode
Beat Sync
Quantize
WaveZoom
Inputs
2 LINE (RCA)
2 PHONO (RCA)
2 MIC (XLR & 1/4 inch TRS Jack)
1 AUX (RCA)
USB
2 USB A ports
1 USB B port
Outputs
1 MASTER (XLR)
1 MASTER (RCA)
1 BOOTH (1/4 inch TRS Jack)
2 HEADPHONE MONITOR (1/4 inch Stereo Phone Jack, 3.5mm Stereo mini-jack)
Total Sounds
Unit C5, Weldale Street,
Reading,
Berkshire,
RG17BX
Telephone: 01189 510050
Email: [email protected]
Shipping & Delivery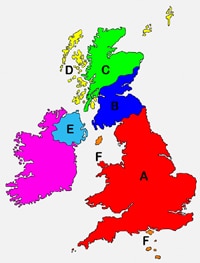 All goods purchased online will be delivered the next working day between 9am & 5pm orders must be confirmed by 2.30pm for 24hr delivery. Orders after that time will be processed the next working day for 24hr delivery. Orders that total over £100 delivery is free of charge. Orders below £100 delivery charge is only £6.99
All prices include VAT
This applies to UK mainland only orders only.
A+B: Uk Mainland, Free on delivery over £100
A-F: Saturday delivery option + £15.00 surcharge
C+D: Scottish Highlands and Islands + £10.00 surcharge
F: Isle of man and Isle of White + £15.00 surcharge
E: Northern Ireland + £15 surcharge
G: Europe + £30 surcharge