Pioneer Remix-Station 500 Effects Unit
£349.00
Please allow 15 days for delivery of this item
Description
The newest effects unit from Pioneer give you some great features that can add spice to your mix. New features include instrument & Rhythm effects on the left hand side so you can really change and create new tracks on the fly. And also a great feature is the new release FX that gives you a great finishing effect over your the current effect you are using .
Like the club-standard RMX-1000, the effector can also be used in the studio as a controller for RMX-500 VST/AU/RTAS virtual plug-ins. An on-board sound card means producers can plug their headphones in to the RMX-500 for high-quality audio as they create music or master DJ sets.
The small and portable RMX-500 has RCA inputs for easy connection to all CDJs in the range; DJs could even add one to each CDJ in their set-up.
Take a look at the video underneath for a more in depth look.
Specs
Arrange music with diverse effects and intuitive control thanks to the PRESSURE Controller

Effects parameters can be adjusted not only by rotating the knobs, but also through pushing with different strengths

VST/AU/RTAS plug-in function for music production with same effects and feeling of control as when DJing
Equipped with a soundcard that enables to connect a headphone or speakers directly.
QUANTIZE: analyzes music in real-time and synchronizes effects with the beat positions of the music
Auto BPM: automatically measures and follows the musics tempo
MIDI support: can be used as a MIDI controller
Compact and sleek design: highly portable for DJs on the move
X-Stand: can be mounted on the portable Pioneer T-U101 stand (sold separately)
Inputs
INPUTx1 (RCA, stereo)

Outputs
OUTPUTx1 (RCA, stereo), HEADPHONE MONITOR OUT x1 (1/4inch Phone)

Other ports
USB x 1 (B port , stereo 1in/1out)

Sampling rate
48 kHz

A/D and D/A converter
24 bit

Frequency response
20 Hz ~ 20 kHz

Total harmonic distortion
0.006 % or less

S/N ratio
96 dB or more

External dimensions
306 mm (W) × 132 mm (D) × 67 mm (H)

Weight
0.93 kg
Total Sounds
Unit C5, Weldale Street,
Reading,
Berkshire,
RG17BX
Telephone: 01189 510050
Email: [email protected]
Shipping & Delivery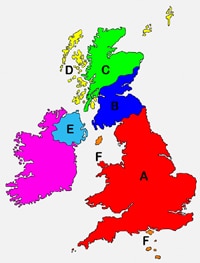 All goods purchased online will be delivered the next working day between 9am & 5pm orders must be confirmed by 2.30pm for 24hr delivery. Orders after that time will be processed the next working day for 24hr delivery. Orders that total over £100 delivery is free of charge. Orders below £100 delivery charge is only £6.99
All prices include VAT
This applies to UK mainland only orders only.
A+B: Uk Mainland, Free on delivery over £100
A-F: Saturday delivery option + £15.00 surcharge
C+D: Scottish Highlands and Islands + £10.00 surcharge
F: Isle of man and Isle of White + £15.00 surcharge
E: Northern Ireland + £15 surcharge
G: Europe + £30 surcharge