Pioneer DDJ-FLX6 for Rekordbox and Serato DJ Controller
£539.00
1 in stock
Description
A brand new DJ Controller from Pioneer DJ . The DDJ-FLX6 is a new 4 channel unit which comes with the two of the leading DJ software platforms . Not only does it come with Pioneer's own Rekordbox software you also get Serato DJ pro included .
This gives you the option to experiment and choose which software you prefer and feel comfortable with straight out of the box.
This is a first for Pioneer to release a product with both options available for free .
Also the hardware on the Pioneer DDJ-FLX6  itself gives you great value for money features include 2 full size jog wheels , 4 channel mixer a new feature called Merge FX where you can mix different styles of music with ease on the Pioneer DJ controller
SCRATCH  EFFECTS
Turn on  the Jog Cutter feature on the unit and simply move the jog wheel to apply a professional-sounding scratch effect to the last Hot Cue or playback position you used on that deck. Choose from 10 different scratch patterns and you can switch from one to another by simply moving the playhead position, shown on the jog wheel's display, to point toward the angle for the scratch you want to use.
CREATE YOU OWN SAMPLE SCRATCH
This is a  brand-new pad mode in rekordbox which enables you to choose sounds you've assigned to the sampler and load them onto the decks. So, when you want to create a live remix of a track, or simply add some texture to the music, you can scratch with your favourite sounds.
Other Features include 
Built in Soundcard
Performance Pads
Serato Pitch n Time DJ included
Plug and play no need to install audio drivers
Serato FX Pack is included
Specifications 
Soundcard – 24 bit/44.1 kHz
Frequency Range – 20 – 20000 Hz
Signal-to-Noise Ratio – 104 dB
Distortion – < 0.004 %
Channels -4
Deck Control -4 / Dual
Jog Wheel -206 mm
Pad FX
Beat FX
Merge FX
Sound color FX
Sampler 16slot x 4bank
Hot Cues – 8
Manual Loop
Auto Beat Loop
Beat Jump
Slip Mode
Inputs 1 MIC (1/4 inch TRS Jack)
USB – 1 USB B port
Outputs -1 MASTER (RCA) , 1 BOOTH (RCA) , 2 HEADPHONE MONITOR (1/4 inch Stereo Phone Jack, 3.5mm Stereo mini-jack)
Dimensions
Width 676 mm
Height 68.7 mm
Depth 345.7 mm
Weight 3.8 kg
Total Sounds
Unit C5, Weldale Street,
Reading,
Berkshire,
RG17BX
Telephone: 01189 510050
Email: [email protected]
Shipping & Delivery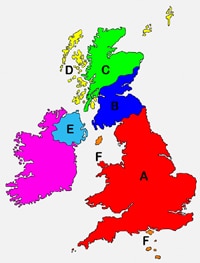 All goods purchased online will be delivered the next working day between 9am & 5pm orders must be confirmed by 2.30pm for 24hr delivery. Orders after that time will be processed the next working day for 24hr delivery. Orders that total over £100 delivery is free of charge. Orders below £100 delivery charge is only £6.99
All prices include VAT
This applies to UK mainland only orders only.
A+B: Uk Mainland, Free on delivery over £100
A-F: Saturday delivery option + £15.00 surcharge
C+D: Scottish Highlands and Islands + £10.00 surcharge
F: Isle of man and Isle of White + £15.00 surcharge
E: Northern Ireland + £15 surcharge
G: Europe + £30 surcharge