Pioneer DDJ-1000SRT 4-channel performance DJ controller for Serato
£1,339.00
Please allow 15 days for delivery of this item
Email when stock is available?
Description
The Serato-compatible version of our popular DDJ-1000 is here – meet the DDJ-1000SRT. This 4-channel DJ controller for Serato DJ Pro is designed to feel just like our club-standard CDJ+DJM setup. You'll enjoy low-latency, full-size jog wheels and a slick MAGVEL FADER for tight scratching. And with On Jog Display, which shows you important track information in the center of each jog wheel, you can concentrate on the crowd, not your laptop.
Build excitement on the dancefloor and create huge drops using 4 Sound Color FX and 14 Beat FX. The DDJ-1000SRT comes with a free voucher for Pitch 'n Time DJ, enabling you to get creative with advanced key-related features. With multiple inputs and outputs, you can enhance your setup by connecting external equipment like CDJs, the DDJ-XP1, or turntables. This Serato DJ Pro controller will take your gigs to the next level.
Scratching feels intuitive thanks to the full-size jog wheels, which you can set to your preferred resistance using Jog Adjust, and a MAGVEL FADER. Highly durable for more than 10 million movements, the MAGVEL FADER makes intricate performances feel easy.
The buttons and knobs on this Serato DJ Pro controller are arranged in the same way as those on our club-standard NXS2 DJ equipment. As a result, transitioning between this setup and gear you find in DJ booths is a breeze.
Enhance tracks using 4 popular Sound Color FX – Pitch, Filter, Dub Echo, and Noise – from our DJM-series DJ mixers, and get creative with 14 Beat FX. You can instantly reference BPM and the name of the selected FX thanks to the dedicated Beat FX screen.
The DDJ-1000SRT has 4 inputs so you can connect to CDJs or analog turntables, and use it as a stand-alone DJ mixer. You can also connect directly to PA speakers and microphones thanks to a Booth, 2 Master, and 2 Mic inputs.
Specs
P-LOCK Fader Cap
Magvel Fader
Auto Standby
Included DJ Software
Serato Pitch 'n Time DJ
Compatible DJ Software (not included)
Unlocks Serato DJ Pro
DVS Control
Paid upgrade to Serato DVS
Serato DJ Pro Expansion Pack Voucher
Specifications
Width
708 mm
Height
73.4 mm
Depth
361.4 mm
Weight
6 kg
Soundcard
24 bit/44.1 kHz
Frequency Range
20 – 20000 Hz
Signal-to-Noise Ratio
112 dB
Distortion
< 0.002 % (USB)
Channels
4
Deck Control
4 / Dual
206 mm durable aluminium jog wheel
Color on jog display
Feeling Adjust
Beat FX –
Echo
Multi Tap Delay
Spiral
Reverb
Trans
Flanger
Pitch
Slip Roll
Roll
ENIGMA JET
MOBIUS (SAW)
MOBIUS (TRIANGLE)
LOW CUT ECHO
Sound Color FX
Dub Echo
Filter
Pitch
Noise
Sampler
6slot x 4bank
Hot Cues
8
Manual Loop
Auto Beat Loop
Beat Jump
Slip Mode
Talkover Function
Fader Start
Crossfader Curve Adjust
Inputs
2 LINE (RCA)
2 PHONO/LINE (RCA)
2 MIC (XLR & 1/4 inch TRS Jack, 1/4 inch TRS Jack)
2 USB B ports
Outputs
2 MASTER (XLR, RCA)
1 BOOTH (1/4 inch Jack)
2 PHONES (1/4-inch stereo jack, 3.5-mm stereo mini-jack)
Total Sounds
Unit C5, Weldale Street,
Reading,
Berkshire,
RG17BX
Telephone: 01189 510050
Email: [email protected]
Shipping & Delivery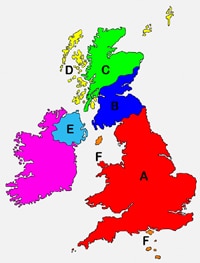 All goods purchased online will be delivered the next working day between 9am & 5pm orders must be confirmed by 2.30pm for 24hr delivery. Orders after that time will be processed the next working day for 24hr delivery. Orders that total over £100 delivery is free of charge. Orders below £100 delivery charge is only £6.99
All prices include VAT
This applies to UK mainland only orders only.
A+B: Uk Mainland, Free on delivery over £100
A-F: Saturday delivery option + £15.00 surcharge
C+D: Scottish Highlands and Islands + £10.00 surcharge
F: Isle of man and Isle of White + £15.00 surcharge
E: Northern Ireland + £15 surcharge
G: Europe + £30 surcharge