Ortofon MkII Scratch Stylus
£37.50
4 in stock
Description
Replacement stylus offers a tactile feedback when seating, indicating a snug and secure fit, while a cut-out area in the front allows for far more accurate needle drops.
Larger, wider and more robust stylus body

Easier to grip and handle

Better fix by metal spring

Tactile feedback of correct mount

Large stylus viewing cut?out
Specs
Output voltage at 1000Hz, 5cm/sec. – 10 mV
Channel balance at 1kHz – 1 dB
Channel separation at 1kHz – 22 dB
Channel separation at 15 kHz – 15 dB
Frequency range at -3dB – 20-18.000 Hz
Tracking ability at 315 Hz at recommmended tracking force – 120 ?m
Compliance, dynamic lateral – 14 ?m/m N
Stylus type – Spherical R 18 ?m
Tracking force range – 3 – 5 g
Tracking force recommended – 4 g
Cartridge weight – 18,5 g
Replacement stylus unit – SCRATCH
Total Sounds
Unit C5, Weldale Street,
Reading,
Berkshire,
RG17BX
Telephone: 01189 510050
Email: [email protected]
Shipping & Delivery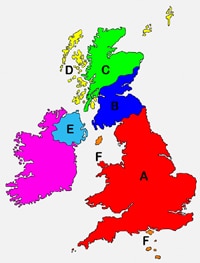 All goods purchased online will be delivered the next working day between 9am & 5pm orders must be confirmed by 2.30pm for 24hr delivery. Orders after that time will be processed the next working day for 24hr delivery. Orders that total over £100 delivery is free of charge. Orders below £100 delivery charge is only £6.99
All prices include VAT
This applies to UK mainland only orders only.
A+B: Uk Mainland, Free on delivery over £100
A-F: Saturday delivery option + £15.00 surcharge
C+D: Scottish Highlands and Islands + £10.00 surcharge
F: Isle of man and Isle of White + £15.00 surcharge
E: Northern Ireland + £15 surcharge
G: Europe + £30 surcharge