Numark Party Mix DJ Controller
£79.00
Please allow 15 days for delivery of this item
Email when stock is available?
Description
No matter what your skill level you can get any party started with the Party Mix! This is an amazing DJ Controller that connects directly to your laptop and lets you play and mix all of your favorite songs and videos with the included DJ software. Mix, blend and create just the right mood with this 2-channel DJ controller that empowers you to rock the house. Preview your mix in your headphones before you crossfade the music to your speakers—like a pro! With Party Mix, you can manually sync the beat (or auto sync) and blend your songs with your playlist.
With Party Mix's built-in light show you will shower the room with beat synchronized colorful light patterns, creating the perfect party atmosphere!
You are going to love having all the professional DJ features that come with Party Mix. Each deck is ready with four cue points with readily accessible pads for effects. You can toggle through the Pad Mode and find your auto loop functions and create loops on 8, 4, 2 and 1-bar phrases. You can add instant effects to your music and you can toggle through and find your sampler for access to pre-loaded samples and drums or add your own(4 on each side).
Control your EQ with treble, bass, channel gain and master gain to customize your perfect sound. All the tools are right at your fingertips. Party Mix is a snap to use right out of the box, and it has all the deep pro features to keep up with you as your DJ'ing skills grow.
Built in audio means you have all the connections you need to send your mix of music to the speakers, while plugging in your headphones to preview the next track.
Specs
Party DJ Control System
Built-in light show creates party atmosphere
Simple plug and play
Audio outputs for your speakers and headphone preview
Serato DJ Lite software included
Cool effects and multiple pad modes with looping and sampling
Sync buttons for easy mixing control
1/8-inch headphone jack to preview for cueing
Total Sounds
Unit C5, Weldale Street,
Reading,
Berkshire,
RG17BX
Telephone: 01189 510050
Email: [email protected]
Shipping & Delivery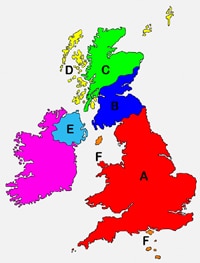 All goods purchased online will be delivered the next working day between 9am & 5pm orders must be confirmed by 2.30pm for 24hr delivery. Orders after that time will be processed the next working day for 24hr delivery. Orders that total over £100 delivery is free of charge. Orders below £100 delivery charge is only £6.99
All prices include VAT
This applies to UK mainland only orders only.
A+B: Uk Mainland, Free on delivery over £100
A-F: Saturday delivery option + £15.00 surcharge
C+D: Scottish Highlands and Islands + £10.00 surcharge
F: Isle of man and Isle of White + £15.00 surcharge
E: Northern Ireland + £15 surcharge
G: Europe + £30 surcharge