Numark CDN77USB Dual USB/MP3 CD player
£375.00
The Numark CDN77USB is a rack mountable professional dual USB and MP3 CD player which allows to put your entire digital music library on a USB flash or hard drive and use it at a gig, whilst still being able to use CDs or MP3 CDs. The CDN77USB comes loaded with features like Master Tempo, Scratching, Seamless Loop, Pitch Control, Reverse and Brake effects and an Auto-BPM counter, making it an affordably priced unit with premium features.
Features –
Key Features
Dual USB drive support
Access and simultaneously play from either USB drive to either player
CD/MP3CD support
ID3 Tag and folder support
Master Tempo
4, 8, 16, 100% Pitch Control
Scratching
Seamless Loop
Reverse and Brake Effects
Auto BPM counter Includes
CDN77USB
Power cable
Quick start guide
– See more at: http://www.numark.com/product/cdn77USB#sthash.ydmDTrHI.dpuf
Total Sounds
Unit C5, Weldale Street,
Reading,
Berkshire,
RG17BX
Telephone: 01189 510050
Email: [email protected]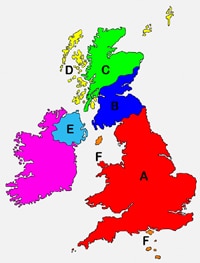 All goods purchased online will be delivered the next working day between 9am & 5pm orders must be confirmed by 2.30pm for 24hr delivery. Orders after that time will be processed the next working day for 24hr delivery. Orders that total over £100 delivery is free of charge. Orders below £100 delivery charge is only £6.99
All prices include VAT
This applies to UK mainland only orders only.
A+B: Uk Mainland, Free on delivery over £100
A-F: Saturday delivery option + £15.00 surcharge
C+D: Scottish Highlands and Islands + £10.00 surcharge
F: Isle of man and Isle of White + £15.00 surcharge
E: Northern Ireland + £15 surcharge
G: Europe + £30 surcharge