LEDJ 3 x 2m Stand and Bag Set
£95.00
1 in stock
Description
This stand system will suit any velcro tabbed 3 x 2m starcloth system. The stand and bag set comes complete with 2 stands, 2 T-pieces, a 3 section 3m crossbar and a heavy duty carry bag, which will protect the stand system and can also hold your 3 x 2m starcloth and controller. This will help save valuable transport space in cars and in vans.
Specs
Black annodised finish stands
No plastic parts
Fully adjustable legs
Spring damper in base
Dimensions assembled: 3124 x 2083mm
Weight: 12.1kg
Total Sounds
Unit C5, Weldale Street,
Reading,
Berkshire,
RG17BX
Telephone: 01189 510050
Email: [email protected]
Shipping & Delivery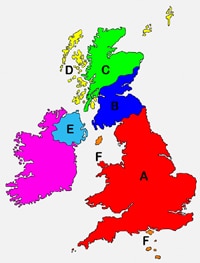 All goods purchased online will be delivered the next working day between 9am & 5pm orders must be confirmed by 2.30pm for 24hr delivery. Orders after that time will be processed the next working day for 24hr delivery. Orders that total over £100 delivery is free of charge. Orders below £100 delivery charge is only £6.99
All prices include VAT
This applies to UK mainland only orders only.
A+B: Uk Mainland, Free on delivery over £100
A-F: Saturday delivery option + £15.00 surcharge
C+D: Scottish Highlands and Islands + £10.00 surcharge
F: Isle of man and Isle of White + £15.00 surcharge
E: Northern Ireland + £15 surcharge
G: Europe + £30 surcharge