LD Systems Maui 5 GO Ultra-portable battery-powered column PA sy
£649.00
4 in stock
Description
Sporting all-in-one convenience, the MAUI® 5 GO is the ultimate in awesome high-quality sound you can take anywhere. The ultra-portable battery operated column PA system is powered by a high-capacity lithium-ion pack that provides up to 30 hours of continuous performance. The subwoofer integrates a smart charger, an external charging dock is available as accessory. With Bluetooth® stereo audio streaming and microphone, hi-Z instrument and line inputs, it is ideal for speech and music reproduction at private or corporate events, busking and all off-grid applications.


Weighing in under 13 kg (29 lbs.), the four-piece MAUI® 5 GO is ultra-portable and assembles in seconds with custom multi-pin connectors. The line array driver configuration results in extended coverage, and the system's wide dispersion and excellent feedback resistance eliminate the need for monitor wedges. With a total of 800 watts peak output, the MAUI® 5 GO is the loudest and best sounding battery-powered PA on the market covering audiences of 100 or more with ease.


To ensure superb audio quality in all situations, the system includes LD's proprietary LECC DSP with multiband limiter, equalizer, compressor and crossover functions. The integrated 4-channel mixer provides individual input, main and subwoofer level controls and a variable high frequency boost that allow you to quickly shape a perfectly balanced sound. Featuring LD System's patent pending Quick-Swap technology for instant battery pack replacement, the MAUI® 5 GO is ready to perform without time limit.


Specs
Plug-and-play lithium-ion battery for up to 30 hours of continuous performance
Quick-Swap Technology (pat. pend.) for virtually unlimited battery power
Battery-powered system on the market for crowds of 100+ people
Ultra-portable 4-piece design weighing under 13 kg / 29 lbs
Built-in 4-channel mixer
Bluetooth® stereo audio streaming
All-in-one sound reinforcement and monitoring system
Line array driver arrangement for extended and extra wide coverage
Max. SPL (peak)
120 dB>
Frequency response
50 – 20,000 Hz
Dispersion (H x V)
120° x 20 °
Overall height
1985 mm
Weight
12,3 kg
Battery
Rechargeable batteries
28.8 V / 5200 mAh
Battery manufacturer
LG Chem
Battery technology
Lithium-ion
Battery operation time at maximum load
10 h @ 104 dB (Live music) , 30 h @ 98 dB (Lounge mode) , 6 h @ 120 dB (DJ mode)
Charging time
2 hours up to 80% , 3 hours up to 100%
Woofer characteristics
Low/mid driver dimensions
8 "
Woofer size
203.2 mm
Woofer magnet
Ferrite
Woofer brand
Custom-made
Woofer voice coil
2 "
Woofer voice coil (mm)
50.8 mm
Cabinet construction
vented
Cabinet material
ABS plastic
Subwoofer width
305 mm
Subwoofer height
405 mm
Subwoofer depth
395 mm
Subwoofer weight
8.5 kg
Mid/Hi System
Midrange size
4 x 3 "
Midrange size
4 x 76.2 mm
Midrange magnet
Ferrite
Midrange brand
Custom-made
Midrange voice coil
1 "
Midrange voice coil
25.4 mm
Mid/Hi system impedance
4 Ohm(s)
Loudspeaker inputs
1
Speaker input connections
Custom-made multipin
Cabinet construction mid/high
Closed
Mid/Hi system cabinet material
ABS plastic
Mid/Hi system width
82 mm
Mid/Hi system height
535 mm
Mid/Hi system depth
105 mm
Mid/Hi system weight
3.8 (3ps) kg
Amplifier module (integrated in subwoofer)
Amplifier
Class D
Amplifier output system (RMS)
200 W
Amplifier output system (peak)
800 W
Protection circuits
DSP-based multiband limiter , over-current , short circuit , thermal overload
Cooling
Convection
Controls
BT level , BT pairing , Line level , Main level , Mic level , Mono/stereo mode , MP3 / Hi-Z level , On / Off , Sub level
Indicators
Limit , On , Protect (protection circuit engaged) , Signal
Operating voltage
Switching power supply
Operating voltage
100 V AC – 120 V AC, 50 – 60 Hz , 200 V AC – 240 V AC, 50 – 60 Hz (Automatic conversion)
Line inputs
2 x stereo
Line input connectors
6.3 mm jack , XLR
Mic inputs
1
Mic inputs
6.3 mm jack , XLR
MP3 inputs
1
MP3 input connectors
3.5 mm jack
Hi-Z inputs
1
Hi-Z input connectors
6.3 mm jack
Loudspeaker outputs
1
Speaker output connections
Custom-made multipin
DSP characteristics
Bit depth AD/DA converter
24 / 24 bit
Internal sampling frequency
48 kHz
Total Sounds
Unit C5, Weldale Street,
Reading,
Berkshire,
RG17BX
Telephone: 01189 510050
Email: [email protected]
Shipping & Delivery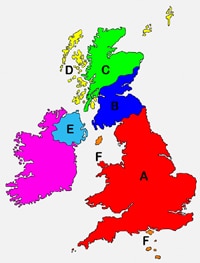 All goods purchased online will be delivered the next working day between 9am & 5pm orders must be confirmed by 2.30pm for 24hr delivery. Orders after that time will be processed the next working day for 24hr delivery. Orders that total over £100 delivery is free of charge. Orders below £100 delivery charge is only £6.99
All prices include VAT
This applies to UK mainland only orders only.
A+B: Uk Mainland, Free on delivery over £100
A-F: Saturday delivery option + £15.00 surcharge
C+D: Scottish Highlands and Islands + £10.00 surcharge
F: Isle of man and Isle of White + £15.00 surcharge
E: Northern Ireland + £15 surcharge
G: Europe + £30 surcharge