JTS TM-929 Vocal Performance Microphone
£28.49
10 in stock
Description
The JTS TM-929 dynamic vocal microphone offers great performance at an entry level price. Featuring a wide frequency response of 50Hz-15kHZ, it is an ideal choice for the vocalist who has a limited budget, but wishes not to sacrifice good sound quality. The rugged die cast body, internal shock mount and magnetic reed type on/off switch also make it a great choice for various applications.
Comes with Leather Pouch.
Specs
Type Moving Coil Dynamic
Frequency Response 50~15,000 Hz
Polar Pattern Cardioid,rotationally symmetrical about microphone axis, uniform with frequency
Sensitivity (at 1,000Hz) -75dB*(0.18mV)*0dB=1V/?bar
Impedance 600?
Total Sounds
Unit C5, Weldale Street,
Reading,
Berkshire,
RG17BX
Telephone: 01189 510050
Email: [email protected]
Shipping & Delivery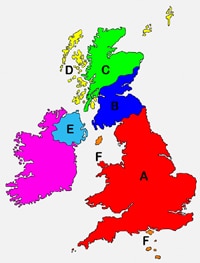 All goods purchased online will be delivered the next working day between 9am & 5pm orders must be confirmed by 2.30pm for 24hr delivery. Orders after that time will be processed the next working day for 24hr delivery. Orders that total over £100 delivery is free of charge. Orders below £100 delivery charge is only £6.99
All prices include VAT
This applies to UK mainland only orders only.
A+B: Uk Mainland, Free on delivery over £100
A-F: Saturday delivery option + £15.00 surcharge
C+D: Scottish Highlands and Islands + £10.00 surcharge
F: Isle of man and Isle of White + £15.00 surcharge
E: Northern Ireland + £15 surcharge
G: Europe + £30 surcharge