Ibiza Light LC192DMX-MINI DMX Controller
£54.99
This product is expected to be back in stock by 14/04/2022
Email when stock is available?
12 scanners control up to 16 channels on each fixture. The scenes can be programmed into 6 chase sequences each holding up to 240 scenes which can be triggered by sound, manually by tap or automatically by the time faders between 0.1 seconds and 10 minutes. This controller is ideal for small theatres or stage applications.
Specs
12 fixtures each with 16 channels
30 banks each with 8 programmable scenes (240 scenes in total)
8 channel slider with page up and page down
6 chase banks
Music, auto or manually triggered chase sequences
Speed control from 0.1 second to 10 minutes
MIDI connection facility (MIDI IN) to run the unit synchronous with your MIDI unit or compatible software
Blackout button
DMX polarity switch at the rear
19″ rack mountable or can be used as a stand-alone unit
Power supply
12Vdc 500mA via 110-240Vac 50/60Hz mains adaptor
Dimensions
290 x 160 x 25mm
Weight
1.1kg
Total Sounds
Unit C5, Weldale Street,
Reading,
Berkshire,
RG17BX
Telephone: 01189 510050
Email: [email protected]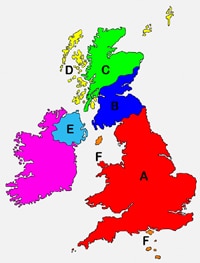 All goods purchased online will be delivered the next working day between 9am & 5pm orders must be confirmed by 2.30pm for 24hr delivery. Orders after that time will be processed the next working day for 24hr delivery. Orders that total over £100 delivery is free of charge. Orders below £100 delivery charge is only £6.99
All prices include VAT
This applies to UK mainland only orders only.
A+B: Uk Mainland, Free on delivery over £100
A-F: Saturday delivery option + £15.00 surcharge
C+D: Scottish Highlands and Islands + £10.00 surcharge
F: Isle of man and Isle of White + £15.00 surcharge
E: Northern Ireland + £15 surcharge
G: Europe + £30 surcharge