Gravity BG SS 1 XLB Transport Bag for 1 Large Speaker Stand
£25.99
Please allow 15 days for delivery of this item
Email when stock is available?
Description
The BGSS 1 XLB is a heavy duty speaker stand bag with 10 mm padding that holds a single stand. The bag is made from tough 600D nylon that is water repellent and easy to clean. The bottom and all other points of stress are reinforced for extra strength, two carry straps with comfortable wrap-around handle and the heavy gauge single pull zipper closure of the lid provide handling convenience.
Specs
Durable, water repellent 600D nylon shell
10 mm foam padding
Dual zippers with single pull grip
Carry straps positioned for even weight distribution
Comfortable wrap-around handle
Material
Nylon 600D
Thickness of the padding
10 mm
Latch
Double zip
Width
1490 mm
Height
170 mm
Depth
150 mm
Weight
1.1 kg
Total Sounds
Unit C5, Weldale Street,
Reading,
Berkshire,
RG17BX
Telephone: 01189 510050
Email: [email protected]
Shipping & Delivery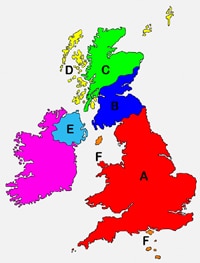 All goods purchased online will be delivered the next working day between 9am & 5pm orders must be confirmed by 2.30pm for 24hr delivery. Orders after that time will be processed the next working day for 24hr delivery. Orders that total over £100 delivery is free of charge. Orders below £100 delivery charge is only £6.99
All prices include VAT
This applies to UK mainland only orders only.
A+B: Uk Mainland, Free on delivery over £100
A-F: Saturday delivery option + £15.00 surcharge
C+D: Scottish Highlands and Islands + £10.00 surcharge
F: Isle of man and Isle of White + £15.00 surcharge
E: Northern Ireland + £15 surcharge
G: Europe + £30 surcharge