With the much loved and smash hit success of the original Helix . The brand new Helix XP gives you even more power and features to amaze your audience and venues.
The Helix XP is a powerful 150W LED gobo flower which produces an array of multi-coloured rotating gobos. All 8 gobos are interchangeable along with a separate colour wheel featuring 9 colours plus open. To further enhance this effect, an additional 11-piece gobo pack is also included to cover many popular events and celebrations. Clever programming allows users to select a single gobo and then have specific colours from the colour wheel added to them manually whilst being activated automatically or via sound. The unit, although compact in size, has a wide beam angle but still packs a punch over a long distance thanks to its superior optics and high output LED.
Specs
1 x 150W cool white LED (7200K)
Beam angle: 42°
Manual focus
8 rotating, replaceable gobos
9 colours + open
DMX channels: 2/6 or 8 selectable
Auto, sound active and master/slave modes plus built-in programs
0-100% dimming and variable strobe
Supplied with dual position mounting bracket
4 push button menu with LED display
Power input/output
3-Pin XLR input/output
Fan cooled
Supplied with an additional gobo pack containing 11 popular gobos
Power consumption: 175W
Power supply: 100~240V, 50/60Hz
Fuse: T3.15A 250V
Dimensions (H x W x D): 205 x 370 x 273mm
Weight: 4.8kg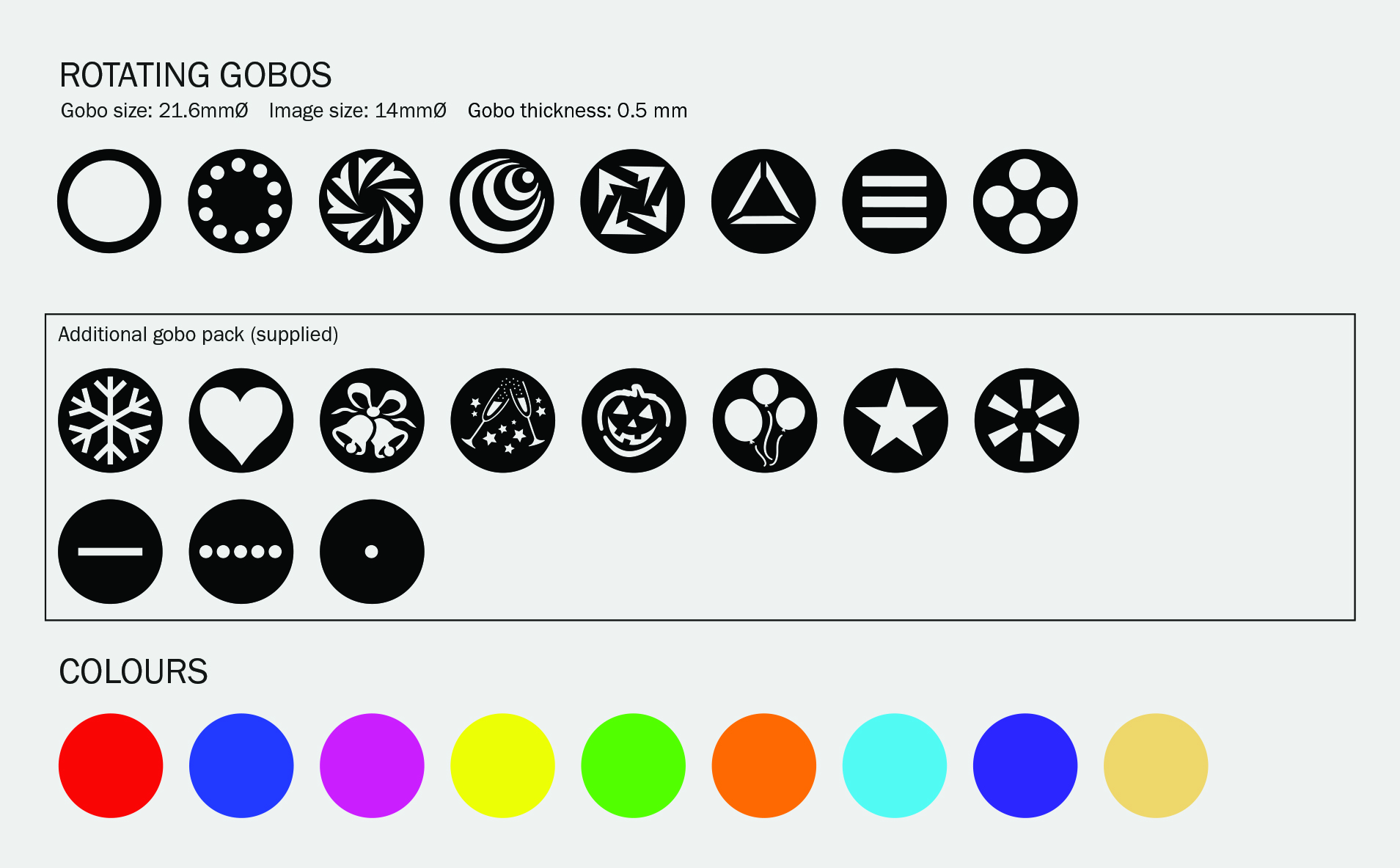 Total Sounds
Unit C5, Weldale Street,
Reading,
Berkshire,
RG17BX
Telephone: 01189 510050
Email: [email protected].