Equinox Fusion Spot Moving Head MKII
£118.00 – £453.00
Description
An affordable 12W LED Moving Head by Equinox, the Fusion Spot features a seperate gobo wheel with 7 laser cut gobos and 7 colours. The LED menu allows control of: Pan/tilt inversion, 4 built-in light shows, sound activation, DMX and master/slave modes.
Features –
1 x 12W white LED
Beam angle: 13 degree
Gobo wheel: 7 static gobos + open
Colour wheel: 7 colours + open
DMX channels: 1/8 or 10 selectable
Auto, sound active and master/slave modes
Pan: 540 degree, Tilt: 270 degree
0-100% dimming and variable strobe
4 push button menu with LED display
IEC in socket
3-Pin XLR in/out sockets
Fan cooled
Supplied with hanging bracket
Specifcations –
Power consumption: 41W
Power supply: 100-240V, 50/60Hz
Fuse: T2.5A 250V
Dimensions: 275 x 165 x 145mm
Weight: 2.5kg
Total Sounds
Unit C5, Weldale Street,
Reading,
Berkshire,
RG17BX
Telephone: 01189 510050
Email: [email protected]
Shipping & Delivery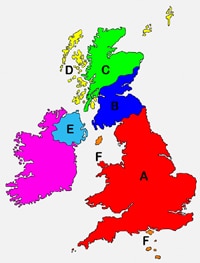 All goods purchased online will be delivered the next working day between 9am & 5pm orders must be confirmed by 2.30pm for 24hr delivery. Orders after that time will be processed the next working day for 24hr delivery. Orders that total over £100 delivery is free of charge. Orders below £100 delivery charge is only £6.99
All prices include VAT
This applies to UK mainland only orders only.
A+B: Uk Mainland, Free on delivery over £100
A-F: Saturday delivery option + £15.00 surcharge
C+D: Scottish Highlands and Islands + £10.00 surcharge
F: Isle of man and Isle of White + £15.00 surcharge
E: Northern Ireland + £15 surcharge
G: Europe + £30 surcharge