Electro-Voice ETX-10P
£925.00
This product is expected to be back in stock by 31/10/2022
Email when stock is available?
Positioned above the ZLX and Live X families respectively, ETX Powered Loudspeakers complete a trio of recent EV portable loudspeaker offerings—each of which was designed to bring best-in-class performance to its price point.
Inside each low-profile, tour-grade wood enclosure are a host of unique new features that set ETX Powered Loudspeakers apart, combining intelligent technology and innovative industrial design for spectacular results across all applications. EV-engineered high-efficiency transducers and high-powered Class-D amplifiers, Signal Synchronized Transducers (SST) waveguide design and smart FIR-Drive DSP all work together to provide peerless EV sound quality and precise coverage at the highest SPLs.
Specs
Signal Synchronized Transducers (SST) Waveguide Design
High Sensitivity, Low-Distortion Transducer Design
Professional-Grade Components and Testing
Best-in-Class Processing and Control
10-inch LF SMX woofer
1.25-inch HF titanium compression driver
2000 W Class-D power amplifier with integrated FIR-Drive DSP
134 dB peak SPL
Total Sounds
Unit C5, Weldale Street,
Reading,
Berkshire,
RG17BX
Telephone: 01189 510050
Email: [email protected]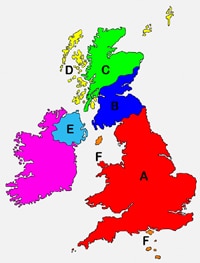 All goods purchased online will be delivered the next working day between 9am & 5pm orders must be confirmed by 2.30pm for 24hr delivery. Orders after that time will be processed the next working day for 24hr delivery. Orders that total over £100 delivery is free of charge. Orders below £100 delivery charge is only £6.99
All prices include VAT
This applies to UK mainland only orders only.
A+B: Uk Mainland, Free on delivery over £100
A-F: Saturday delivery option + £15.00 surcharge
C+D: Scottish Highlands and Islands + £10.00 surcharge
F: Isle of man and Isle of White + £15.00 surcharge
E: Northern Ireland + £15 surcharge
G: Europe + £30 surcharge