Citronic ECM2 Condenser Microphones Stereo Pair
£42.12
Please allow 15 days for delivery of this item
Email when stock is available?
Description
A pair of miniature cardioid condenser microphones with compact dimensions and ultra-high sensitivity. Applications include recording in stereo, overheads for drums and drop mics for chorus sections.

Specs
Unidirectional, cardioid pickup
Wide frequency response
10dB pad switch for high SPLs
Low roll off switch to reduce popping and handling noise
Requires 9 – 52V phantom power
Frequency response 50Hz – 17kHz
Polar pattern Cardioid
Sensitivity (±3dB) -45dB (0dB=1V/Pa @ 1kHz)
Output impedance 200 Ohms ±30% (@ 1 kHz)
Max. input SPL 136dB (@ 1kHz ?1% T.H.D)
Dimensions (each) 80 x 19mmØ
Weight (each) 25g
Total Sounds
Unit C5, Weldale Street,
Reading,
Berkshire,
RG17BX
Telephone: 01189 510050
Email: [email protected]
Shipping & Delivery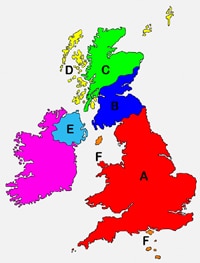 All goods purchased online will be delivered the next working day between 9am & 5pm orders must be confirmed by 2.30pm for 24hr delivery. Orders after that time will be processed the next working day for 24hr delivery. Orders that total over £100 delivery is free of charge. Orders below £100 delivery charge is only £6.99
All prices include VAT
This applies to UK mainland only orders only.
A+B: Uk Mainland, Free on delivery over £100
A-F: Saturday delivery option + £15.00 surcharge
C+D: Scottish Highlands and Islands + £10.00 surcharge
F: Isle of man and Isle of White + £15.00 surcharge
E: Northern Ireland + £15 surcharge
G: Europe + £30 surcharge