Chord Rack Bag 4U
£59.00
10 in stock
Description
19in rack case in a padded bag with front and rear flaps for access and ventilation. Equipment is protected by an inner wooden frame and secured by metal rack strip front and rear. Also fitted with carrying handle, shoulder strap and zipped outer pocket.
Features
•Sturdy internal wooden frame
•Rack strip front and rear
•Securing straps inside flaps
•Zipped external pocket
Specs
Size 4U
Rack height 4U (176mm)
External Dimensions 550 x 380 x 210mm
Weight 4.86kg
Total Sounds
Unit C5, Weldale Street,
Reading,
Berkshire,
RG17BX
Telephone: 01189 510050
Email: [email protected]
Shipping & Delivery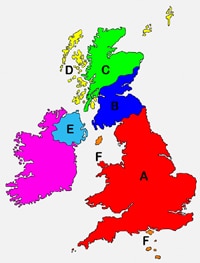 All goods purchased online will be delivered the next working day between 9am & 5pm orders must be confirmed by 2.30pm for 24hr delivery. Orders after that time will be processed the next working day for 24hr delivery. Orders that total over £100 delivery is free of charge. Orders below £100 delivery charge is only £6.99
All prices include VAT
This applies to UK mainland only orders only.
A+B: Uk Mainland, Free on delivery over £100
A-F: Saturday delivery option + £15.00 surcharge
C+D: Scottish Highlands and Islands + £10.00 surcharge
F: Isle of man and Isle of White + £15.00 surcharge
E: Northern Ireland + £15 surcharge
G: Europe + £30 surcharge