Chord NU4-N Quad UHF System – Neck/Lapel
£239.00
Please allow 15 days for delivery of this item
Email when stock is available?
UHF wireless system with 4 independent channels. The receiver is 19″ rack-mountable and features 4 separate XLR outputs or a mixed jack output. Available in sets with 4 handheld or 4 beltpack transmitters (with a choice of neckband or lavalier microphone for each beltpack) or a combo set with 2 of each. Suitable for vocal groups, theatres and presentations.
Specs
Individual or mixed outputs
4 licence-free UHF frequencies with pilot tone
Supplied with 4 colour coded transmitters
19″ rack-mountable (1U)
Power supply
12-18Vdc 500mA adaptor (supplied)
Dimensions : receiver
482 x 225 x 44mm (inc. rack ears)
Weight : receiver
3.0kg
Batteries
8 x AA (included)
Carrier frequencies
Red 864.8 ,Green 864.3, Blue 863.42, Yellow 863.1 (all in MHz)
Total Sounds
Unit C5, Weldale Street,
Reading,
Berkshire,
RG17BX
Telephone: 01189 510050
Email: [email protected]ds.co.uk.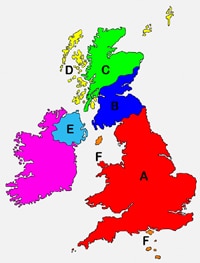 All goods purchased online will be delivered the next working day between 9am & 5pm orders must be confirmed by 2.30pm for 24hr delivery. Orders after that time will be processed the next working day for 24hr delivery. Orders that total over £100 delivery is free of charge. Orders below £100 delivery charge is only £6.99
All prices include VAT
This applies to UK mainland only orders only.
A+B: Uk Mainland, Free on delivery over £100
A-F: Saturday delivery option + £15.00 surcharge
C+D: Scottish Highlands and Islands + £10.00 surcharge
F: Isle of man and Isle of White + £15.00 surcharge
E: Northern Ireland + £15 surcharge
G: Europe + £30 surcharge