Chauvet DJ Mushroom
£69.00
2 in stock
Description
Mushroom is a classic plug-and-play effect light that generates hundreds of sharp, multi-colored beams. Built-in automated programs and sound activation modes mean no programming is needed. Mushroom's compact size and light weight make load-in and set up effortless.
Specs
Plug-and-play, classic effect light generates hundreds of multi-colored beams that blanket the room
No programming needed with built-in automated and sound-activated programs
Extremely small and light weight makes set-up a breeze
Light Source: 6 LEDs (2 red, 1 green, 1 blue, 1 amber, 1 white) 14 W, (3.6 A), 50,000 hours life expectancy
Coverage Angle: 102°
Input Voltage: 100 to 240 VAC, 50/60 Hz (auto-ranging)
Power and Current: 17 W, 0.3 A @ 120 V, 60 Hz
15 W,0 .2 A @ 230 V, 50 Hz
Weight: 2.8 lbs (1.3 kg)
Size: 9.4 x 7.3 x 7.3 in (238 x 185 x 185 mm)
Approvals: CE
Bracket Mounting Hole: 13 mm
Total Sounds
Unit C5, Weldale Street,
Reading,
Berkshire,
RG17BX
Telephone: 01189 510050
Email: [email protected]
Shipping & Delivery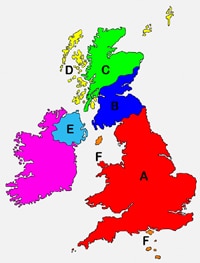 All goods purchased online will be delivered the next working day between 9am & 5pm orders must be confirmed by 2.30pm for 24hr delivery. Orders after that time will be processed the next working day for 24hr delivery. Orders that total over £100 delivery is free of charge. Orders below £100 delivery charge is only £6.99
All prices include VAT
This applies to UK mainland only orders only.
A+B: Uk Mainland, Free on delivery over £100
A-F: Saturday delivery option + £15.00 surcharge
C+D: Scottish Highlands and Islands + £10.00 surcharge
F: Isle of man and Isle of White + £15.00 surcharge
E: Northern Ireland + £15 surcharge
G: Europe + £30 surcharge