Alto Professional TS315S Powered Subwoofer
£589.00
Please allow 15 days for delivery of this item
Email when stock is available?
There are times when your sound system needs additional low-frequency output and "punch." For those situations, Alto Professional proudly offers the TS315 powered subwoofer. This subwoofer extends the bass response of virtually any fullrange speaker, relieving that speaker of the difficult task of having to reproduce the low bass frequencies. The result? A system with stunning wide-range response characterised by dramatic, impactful low frequencies and effortless, undistorted mids and highs. The listening audience will hear everything with perfect clarity, from the lowest bass synth tones to the highest percussion bells and everything in between.
TS315S features a rugged, long-excursion woofer mounted in a solidly-braced ported enclosure, computer-optimised for powerful low-frequency performance. The enclosure itself is made from a dense wood composite. This strong, resonantfree material has virtually perfect acoustic characteristics, which ensures that the subwoofers' output is always clear and impactful. Conventional enclosures with flex-prone thin metal or plastic walls actually rob the speaker of acoustic impact by dissipating the driver's energy as cabinet vibration. A sturdy, braced wood composite enclosure doesn't waste the driver's motion as cabinet resonance.
Strong, clear output is only half the battle, however in order for a subwoofer to be part of an ideal speaker system, it has to blend seamlessly with the companion speaker. This is where the Alto Professional's TS315S truly excels. All TS300-series subwoofers have a choice of six selectable DSP output modes, so the subwoofer's frequency response and crossover frequency are perfectly-matched to the speaker it's being used with. Four of these six output options match the subwoofer perfectly with Alto TS2 and TS3 full-range speakers, while the other two output options (Hi-Pass or Bypass mode) ensure a perfect match even with non-Alto full-range speakers
Specs
Output Power 2000W peak, 1000W continuous
Transducer Low 15" (381mm) woofer
Frequency Response 44Hz – 85Hz (- 3dB)
Frequency Range 37Hz – 110Hz (-10dB)
Maximum SPL 131dB (@ 1m)
Connections (2) XLR+1/4" (6.35mm) inputs; (2) XLR outputs; (1) IEC power cable input
External Controls Volume control, signal/clip limiter with LED, DSP output mode switch with LED, polarity-reverse switch with LED, extended low-frequency switch with LED, power switch with LED
Electronic Protections Electronic clip, thermal and transducer overdrive protection
Enclosure Internally braced MDF cabinet; 36mm mounting pole socket on top panel
Power Connection Standard IEC cable
Input Voltage 110–120, 220–240VAC; 50/60Hz
Consumption 1000W
Fuse T10AL AC250V (110–120V) or T5AL AC250V (220–240V)
Dimensions (height x width x depth)
21.3" x 20.6″ x 24.7" / 542 x 543 x 628mm
Weight 78.48 lbs. / 35.6kg
Total Sounds
Unit C5, Weldale Street,
Reading,
Berkshire,
RG17BX
Telephone: 01189 510050
Email: [email protected]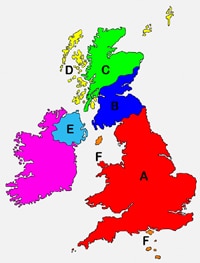 All goods purchased online will be delivered the next working day between 9am & 5pm orders must be confirmed by 2.30pm for 24hr delivery. Orders after that time will be processed the next working day for 24hr delivery. Orders that total over £100 delivery is free of charge. Orders below £100 delivery charge is only £6.99
All prices include VAT
This applies to UK mainland only orders only.
A+B: Uk Mainland, Free on delivery over £100
A-F: Saturday delivery option + £15.00 surcharge
C+D: Scottish Highlands and Islands + £10.00 surcharge
F: Isle of man and Isle of White + £15.00 surcharge
E: Northern Ireland + £15 surcharge
G: Europe + £30 surcharge