View basket
"Magma Workstation Multiformat XL for various DJ controllers" has been added to your basket.
Adastra DT50 Transit Bag
£19.99
Carry bag for DT50 portable PA unit made from heavy duty nylon with 10mm padding. Flaps for control/input panels and carry handle are secured with hook & loop fasteners and side slots accommodate the shoulder strap attachments. Full front and rear zip openings allow the DT50 to be operated in the bag with access to the rear microphone holders. A front zip pocket is included for leads and accessories.
Specs
Tailored for DT50 portable PA (952.400)
Openings for carry handle and shoulder strap
Access to all functions for in-bag operation
Dimensions
400 x 290 x 250mm
Weight
570g
Total Sounds
Unit C5, Weldale Street,
Reading,
Berkshire,
RG17BX
Telephone: 01189 510050
Email: [email protected]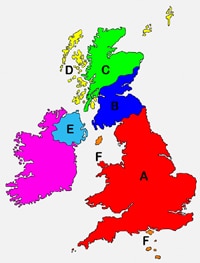 All goods purchased online will be delivered the next working day between 9am & 5pm orders must be confirmed by 2.30pm for 24hr delivery. Orders after that time will be processed the next working day for 24hr delivery. Orders that total over £100 delivery is free of charge. Orders below £100 delivery charge is only £6.99
All prices include VAT
This applies to UK mainland only orders only.
A+B: Uk Mainland, Free on delivery over £100
A-F: Saturday delivery option + £15.00 surcharge
C+D: Scottish Highlands and Islands + £10.00 surcharge
F: Isle of man and Isle of White + £15.00 surcharge
E: Northern Ireland + £15 surcharge
G: Europe + £30 surcharge